ATTENTION ADBSS MEMBERS - WE NEED YOU
The ADBSS Board and Committee Chairs are always in need of a few good members to join us in our activities and programs. We have a variety of committees and are involved in many issues where you can be of great assistance. Our standing committees are Publicity and Promotions Programs, Legislative, Ram's Horn, Merchandise Membership, Habitat Projects, Fundraiser
Click on an activity below
Annual Fundraising Banquet
ADBSS 34th Annual Fundraising Banquet
March 11, 2017 – Embassy Suites (formerly Chaparral Suites)
5001 N. Scottsdale Rd – Scottsdale, Arizona
Waterhole – 4:00 pm Dinner - 6:00 pm
We hope to see you there!
The annual fundraising banquet is the Society's primary source of funds. All money raised at the banquet is used to benefit bighorn sheep through water development, habitat improvement, surveys, transplants, research, and other management activities. A number of high quality hunting and fishing trips will be auctioned, along with rifles, bows, camping equipment, original paintings, limited edition prints, bronze sculptures, unique furniture pieces and vacation packages. Items auctioned and raffled range widely in value, giving everyone an opportunity to participate. A highlight of the fundraiser will be the live auction of the state of Arizona Commissioners' Rocky Mountain sheep tag. Seating is limited — reserve your table or banquet ticket now!
---
33rd Annual Fundraising Banquet
Saturday, February 27th, 2016
Thanks to all who attended, contributed and helped make our event a success!
Congratulations to the 2016 Raffle Winners
Swarovski Optics Raffle Extravaganza: Cleeve Halloway, Rock Springs, WY

Poor Man's Rifle Raffle: Michael Dobrec, Trinadad, CA
Big 15:
1) Christopher Hendry - Holladay, UT
2) Robert Kammann - Yuma, AZ
3) Vance Jenkins - Globe, AZ
4) Margarito Bojorquez - Phoenix, AZ
5) Brian Bitter - Hereford AZ
6) Paul Blum - WA
7) Jason Gerstner - Phoenix, AZ
8) Brad Remfrey - Phoenix, AZ
9) Brian Meyers - Florence, AZ
10) Joey Gentry - Etna, CA
11) Craig Ostrander - Eagle Mtn., UT
12) Birch Yuknis - Wasilla, AK
13) Paul Quick - Yuma, AZ
14) Dean Heintzelman - Kreamer, PA
15) Meagan Cochran - Orofino, ID
2016 NM Antelope Hunt Raffle: Grant Schmeeckle, Fort Morgan, CO

2016 Goulds Turkey Hunt Raffle: Mike Petraska, Chester, UT

2016 Youth Gear Raffle: Julia Nixon, Williams, AZ

2016 Youth Mule Deer Hunt Raffle: Brent A. Jones, Perryville, AR

2016 Youth Javelina Hunt Raffle: Bryan Fischer, Phoenix, AZ

2016 Dall Sheep Hunt Raffle: Jim Winjum, Bozeman, MT

2016 Aoudad Sheep Hunt Raffle: Joe Worischeck, Mesa, AZ
Sheep Hunter Clinic
Arizona Desert Bighorn Sheep Society Annual Sheep Hunters' Clinic
The 2016 ADBSS Sheep Hunters' Clinic was held Saturday, September 24th from 7:30 am-Noon at the Chaparral Suites Resort (Soon to be called Embassy Suites Scottsdale) N. Scottsdale Rd., Scottsdale, Ariz. Registration started at 7:00 am with coffee and pastries. The clinic was provided free-of-charge.
The clinic was specifically designed for those who drew a sheep tag for the 2016 hunting season. Some of the topics covered included sheep hunting techniques, how to identify a trophy ram, equipment and optics, photographing the hunt, and field care of your ram.
In addition to the presentations, representatives from all of the Arizona Game and Fish Department regions, the KOFA and Cabeza Prieta National Wildlife Refuges, the Lake Mead National Recreation Area, and the Bureau of Land Management were on hand to provide specific information about particular hunt units.
In the evening, we held our Ram Recognition banquet and honored this year's successful sheep hunters, which was also at Chaparral Suites.
If you are not currently a member of the ADBSS, we encourage you to join. In addition to our full-color, quarterly newsletter, Ram's Horn, your dues will go to support water projects in sheep habitat, transplant efforts throughout our state, and research projects.
Ram Recognition Banquet
Arizona Desert Bighorn Sheep Society Annual Ram Recognition Banquet
September 24th, 2016 - Chaparral Suites Resort, 5001 N. Scottsdale Rd. Scottsdale, AZ
Our Annual Ram Recognition Banquet honored those hunters who took rams during the 2015 season, and was an excellent chance for you and your family to see outstanding rams displayed in a collective group. Hunters were able to recognize their guides, taxidermists, and others who assisted on the hunt. Recognition plaques were awarded to all successful hunters who were members of Society at the start of the hunt season and who returned the advance notice hunter award form.
Evening's Schedule
Waterhole - 6:00 pm
Dinner - 7:00 pm
Program - 8:00 pm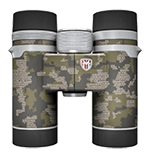 Anyone who joins ADBSS at the clinic were entered into a raffle for Maven Binoculars, B3 8x30 compact model in Kuiu Verde.