ATTENTION ADBSS MEMBERS - WE NEED YOU
The ADBSS Board and Committee Chairs are always in need of a few good members to join us in our activities and programs. We have a variety of committees and are involved in many issues where you can be of great assistance. Our standing committees are Publicity and Promotions Programs, Legislative, Ram's Horn, Merchandise Membership, Habitat Projects, Fundraiser
Click on an activity below
Youth Outdoor Adventure Camp
Youth Outdoor Adventure Camp
July 10-15, 2017 - The Arizona Elks Youth Camp, located 45 miles northeast of Globe, Arizona, along Workman Creek in the Sierra Ancha Mountain Range.
WHEN? There will be one 4-day session, with 5 nights of camping. Session will be July 10-15.
WHERE? The Arizona Elks Youth Camp, located 45 miles northeast of Globe, Arizona, along Workman Creek in the Sierra Ancha Mountain Range.
WHO? Boys and girls ages 12-16, with a special focus on those who have not had the chance to experience many outdoor adventures.
WHAT? A free camp for boys and girls with limited experience in the outdoors. The camp will provide 4 fun-filled days of outdoor adventure, and will provide youths an opportunity to learn about and try a variety of outdoor activities.
Topics will include camping and hiking skills, archery, fishing, wildlife identification, astronomy, care of our outdoor resources, information about outdoor careers, and much more!
Campers will stay in shared cabins single-gender (7 campers per cabin), with each cabin supervised by a qualified adult camp counselor. All campers will be provided with meals, a new sleeping bag and a backpack, and a hat, which are theirs to keep. Transportation from/to Phoenix will be provided. If you are accepted to camp, you will be provided with a list of personal items that you will need to bring.
HOW CAMPERS WILL BE SELECTED: Applications will be reviewed by a panel, and campers will be selected based on their answers. Selected campers will be notified by May 10th.
HOW TO APPLY: Complete this application below and return by April 28th. Each applicant must include a one-page letter from a sponsor (this can be a teacher, coach, counselor, or other unrelated adult) stating why the applicant would benefit from the Youth Outdoor Adventure Camp experience.
Annual Fundraising Banquet
34th Annual Fundraising Banquet
Saturday, March 11th, 2017
Thanks to all who attended, contributed and helped make our event a success!
Congratulations to the 2017 Raffle Winners
2017 Swarovski Optics Raffle Extravaganza: Jerry Gragnani, Tranquility, CA

2017 Poor Man's Rifle Raffle: Kyle Jenkins, Bagdad, AZ
Big 20 Super Raffle:
1) Dennis Whalen
2) Tyler Henriksen
3) Eddie Nixon
4) Doug Davis
5) Mary Welch
6) Christopher Ramierez
7) Richard Risner
8) Jared Brown
9) Marvin Enfield
10) Ben Davis

11) Johnnie Warner Jr.
12) Howard Peppi
13) Leonard Ordway
14) Michael Hull
15) Ronald Anderson
16) Rodney Wilson
17) Brad Remfrey
18) Max Bauer
19) Will Garrison
20) Chase Brown
ALT) Dan Fussell


2017 NM Antelope Hunt Raffle: Bruce Ebelherr, Paso Robles, CA

2017 Alaska Dall Sheep Hunt Raffle: Konstantinos Douldas

2017 Alberta Rocky Mtn. Sheep Hunt Raffle: Chad Dilzer

2017 NM Ladder Ranch Elk Hunt Raffle: Michael Murphy, Redmond, WA

2017 Alaska Cast & Blast Trip Raffle: Randy Perkins

2017 Tent Package Raffle: Brian Myers, Florence, AZ
Sheep Hunter Clinic
Arizona Desert Bighorn Sheep Society Annual Sheep Hunters' Clinic
The 2016 ADBSS Sheep Hunters' Clinic was held Saturday, September 24th from 7:30 am-Noon at the Chaparral Suites Resort (Soon to be called Embassy Suites Scottsdale) N. Scottsdale Rd., Scottsdale, Ariz. Registration started at 7:00 am with coffee and pastries. The clinic was provided free-of-charge.
The clinic was specifically designed for those who drew a sheep tag for the 2016 hunting season. Some of the topics covered included sheep hunting techniques, how to identify a trophy ram, equipment and optics, photographing the hunt, and field care of your ram.
In addition to the presentations, representatives from all of the Arizona Game and Fish Department regions, the KOFA and Cabeza Prieta National Wildlife Refuges, the Lake Mead National Recreation Area, and the Bureau of Land Management were on hand to provide specific information about particular hunt units.
In the evening, we held our Ram Recognition banquet and honored this year's successful sheep hunters, which was also at Chaparral Suites.
If you are not currently a member of the ADBSS, we encourage you to join. In addition to our full-color, quarterly newsletter, Ram's Horn, your dues will go to support water projects in sheep habitat, transplant efforts throughout our state, and research projects.
Ram Recognition Banquet
Arizona Desert Bighorn Sheep Society Annual Ram Recognition Banquet
September 24th, 2016 - Chaparral Suites Resort, 5001 N. Scottsdale Rd. Scottsdale, AZ
Our Annual Ram Recognition Banquet honored those hunters who took rams during the 2015 season, and was an excellent chance for you and your family to see outstanding rams displayed in a collective group. Hunters were able to recognize their guides, taxidermists, and others who assisted on the hunt. Recognition plaques were awarded to all successful hunters who were members of Society at the start of the hunt season and who returned the advance notice hunter award form.
Evening's Schedule
Waterhole - 6:00 pm
Dinner - 7:00 pm
Program - 8:00 pm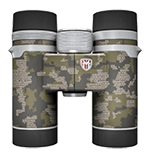 Anyone who joins ADBSS at the clinic were entered into a raffle for Maven Binoculars, B3 8x30 compact model in Kuiu Verde.