The Arizona Desert Bighorn Sheep Society

ADBSS Board Meeting
June 14, 2017 7:00 p.m - Chaparral Suites Resort, 5001 N. Scottsdale Rd. Scottsdale, AZ. Board of Directors meetings are available to all members and anyone interested in bighorn sheep conservation. The meetings are the second Wednesday of every month at 7:00 pm (Except December).
Upcoming Events
Youth Outdoor Adventure Camp
July 10-15, 2017 - The Arizona Elks Youth Camp, located 45 miles northeast of Globe, Arizona, along Workman Creek in the Sierra Ancha Mountain Range.
A free camp for boys and girls with limited experience in the outdoors. The camp will provide 4 fun-filled days of outdoor adventure, and will provide youths an opportunity to learn about and try a variety of outdoor activities.
Topics will include camping and hiking skills, archery, fishing, wildlife identification, astronomy, care of our outdoor resources, information about outdoor careers, and much more!
In The News...
Update on the Black Mountain Bighorn Sheep Disease Issue
During the October 2015 bighorn sheep surveys in the Black Mountains of Units 15B West, 15C, and 15D, Region 3 personnel detected a possible disease event. The region observed dramatically fewer bighorn sheep in Unit 15C North and South and a smaller decline in Unit 15B West; however, Unit 15D observations were at a record high (Tables 1-4). During the survey, the Region also documented 5 dead and 1 sick bighorn sheep in Unit 15CN and 4 dead bighorn sheep in Unit 15B West.
Events Calendar

>
Catalina Sheep Reintroduction Program
DONATE NOW!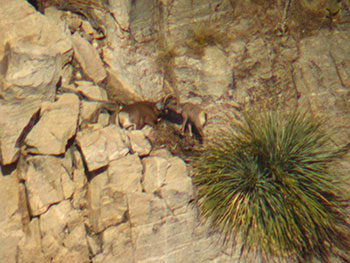 The ADBSS and the Arizona Game and Fish Department are working together to reintroduce bighorn sheep into the Santa Catalina Mountains. Here is a pic of the first Lamb born to our new herd in the Catalina Mountains near Tucson. This is exciting!!!
This type of intensive, multi-year project will take an extraordinary amount of work and funds to see it through successfully. If you would like to make a tax-deductible donation to this effort, click here. For more information about the program...
Help Arizona's Wildlife And Tell The World About It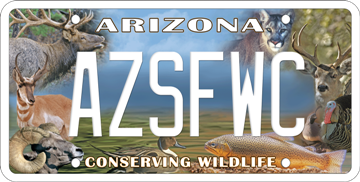 When you display the Arizona Sportsmen Wildlife Conservation License Plate, you are helping Arizona's Wildlife by supporting the Wildlife Habitat Grant Funds for habitat restoration and Youth Education Programs. Click Here for more information.
>